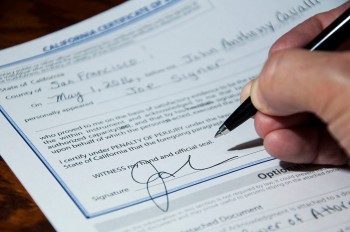 Schedule an appointment to have a professional traveling notary public meet you in the privacy and comfort of your home, office, hospital room…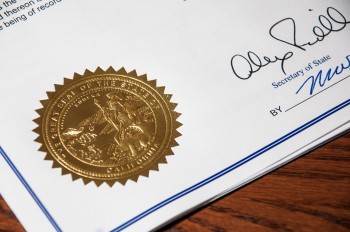 We help you obtain document certification / legalization from the Secretary of State, US State Department, and foreign consulates and embassies…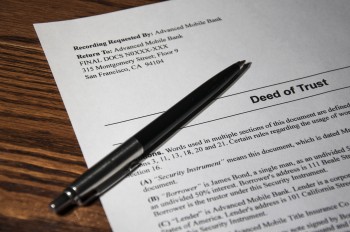 Let our notary signing agents help you get your real estate documents completed and signed correctly and returned promptly…
San Francisco's Best Mobile Notary Public
Advanced Mobile Notary and Apostille is the City's favorite traveling notary public service. We bring SF businesses, residents, and visitors fast, friendly, and accurate notarization of important documents. Our certified, bonded, and insured notaries public are all screened by, and members in good standing with, the National Notary Association (NNA), and skilled in conducting all types of notarial acts, including real estate document signings.

Expedited Apostille and Authentication Processing
Our expedited apostille and authentication service makes obtaining certification/authentication/apostille of your documents for legal recognition in other countries convenient and fast. We work closely with the Secretary of State, US State Department, and foreign embassies and consulates to quickly get you what you need so you don't have to worry about it.

Our Team Travels To Your Location
All of our notaries public are background-checked and members in good standing with the National Notary Association, so you can be comfortable meeting them in the privacy of your home, office, or a public place.
THE best there is – Period.  I have worked with this company for YEARS now and they have never let me down. … They ARE an AMAZING company who offer fair pricing and reliable – clear – professional help.  LOVE THESE GUYS
~ Janna P. 09/01/2020
Highly recommend the communication & follow through of this company!  Customer is super satisfied.  All the best!
~ Olivia W. 08/02/2020
John handled my house closing docs, and I would definitely recommend him – ask your title company to hire him for your document signing.
~ Charlie B. 05/31/2019
Great, and rapid service.  We appreciated the seamless transaction, and appreciate how fast the turnaround occurred.  Thank you!
~ Eden B. 03/28/2019
This service was impeccable. I highly recommend it to anyone. John and Gary work quickly and are dependable and kind. Their professionalism made my life so much easier.
~  Gee W. 03/28/2019
Excellent, timely and efficient service.
Gary is friendly, helpful and detail oriented.
Will definitely use their services again and recommend to friends.
~  Lennart V.  01/09/2019
This is the fastest and the best service I've ever had!
Quick turnaround – 3 days for the document to be apostilled at Sacramento and shipped back to me!
~  Kat G. 09/10/2018
Mobile notaries don't get any better than this!
It's really such a hassle to go find a notary public these days – we're all pretty busy, and they make it so easy.
A real pleasure to work with.
~ Rachel S. 07/11/2018