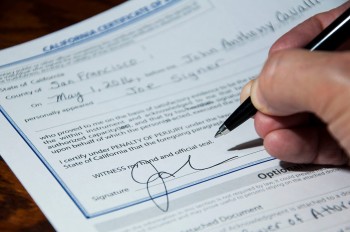 Schedule an appointment to have a professional traveling notary public meet you in the privacy and comfort of your home, office, hospital room…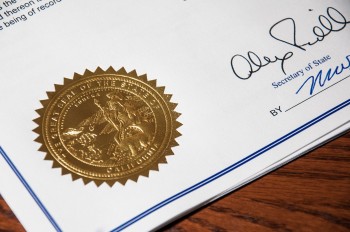 We help you obtain document certification / legalization from the Secretary of State, US State Department, and foreign consulates and embassies…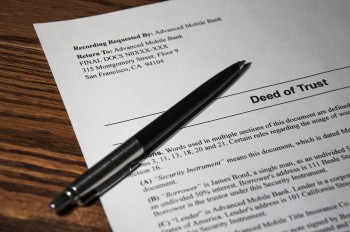 Let us help you get your real estate documents completed and signed correctly and returned promptly so that escrow closes on time…
San Francisco's Best Mobile Notary Public
Advanced Mobile Notary and Apostille is the City's favorite traveling notary public service. We bring SF businesses, residents, and visitors fast, friendly, and accurate notarization of important documents. Our certified, bonded, and insured notaries public are all screened by, and  members in good standing with, the National Notary Association (NNA), and skilled in conducting all types of notarial acts, including real estate document signings.

Expedited Apostille and Authentication Processing
Our expedited apostille and authentication service makes obtaining certification/authentication/apostille of your documents for legal recognition in other countries convenient and fast. We work closely with the Secretary of State, US State Department, and foreign embassies and consulates to quickly get you what you need so you don't have to worry about it.

Our Team Travels To Your Location
All of our notaries public are background-checked and members in good standing with the National Notary Association, so you can be comfortable meeting them in the privacy of your home, office, or a public place.
John Cavalli gave me key advice on preparing documents for the Apostille, then made everything happen quickly and professionally. He was friendly and a great communicator. 
If the stakes are high, I recommend Advanced Mobile Notary and Apostille Service / John highly!
– 
Noam S. 2/15/2017
Laurel was punctual, prepared and professional. I needed a notary at the last minute and Advanced Mobile Notary saved my bacon! Sometimes you need an important legal document notarized and you need it NOW. You couldn't ask for better service, and if I ever need anything notarized again they will be my go-to service.
-Marisa R 
11/11/2016
You know you live in SF and work in tech when:
– You need to get something notarized and you're like… um, what? People still get things notarized?
– You then Google, "Notary on demand, SF"
– And sure enough, there is a solution. Advanced Mobile Notary to the rescue!
Same day service. Printed out my document for me too (because seriously, who has a printer nowadays in the era of cloud everything). Easy and totally worth it.
– P.C. 
7/29/2015
Efficient and professional service! Gary came to my apartment and was a half hour early and ready with everything he needed to get the job done on the fly.
– Meryl D. – 5/24/16
We used John to validate some tax papers that we needed in a hurry.  John was great: charming, professional, efficient and he came to our house on the weekend!   I don't think I'll ever go use a notary the old way again!
I recommend John to anyone needing notary services!
– Jeff F. – 5/16/16
John Cavalli came to our house on a Sunday, on a late notice, and he even took care of the apostille (in Sacramento!) the day after. He really saved us a lot of time and for a very reasonable price. He was professional and nice. I would recommend his services to everybody.
– Paula G. – 5/3/16
John came recommended to me from my company and I'm glad I called him. We needed a notary very last minute, and we also needed that notary to mail and PDF us the documents last minute. John was very professional and attentive and bent over backwards just to provide 5 star customer service. He not only notarized and pdf'd the documents back to me, but he also ended up printing the documents for us at the last minute when there was some miscommunication regarding printing. He made it pain free and smooth for both parties and I really appreciated it. He didn't even mention the hassle that he went through, and I only found out about it because I checked in to see if the notary appointment went smoothly.  To top it off, John didn't even try to collect his fees from me right away or even the next day. I ended up calling him to pay. I know where to go next time I need an honest and hardworking notary! Highly recommend. THANK YOU JOHN!!!
– Just F. – 5/2/16